Why not spruce it up, take it to the Eroica Britannia Festival and enjoy a cycling holiday in the Peak District? Eroica Britannia runs over the weekend of 15th-17th June and is just 4 miles from Church Farm Holiday Cottages (5 minutes by car or 20 minutes along the Tissington Trail by bike).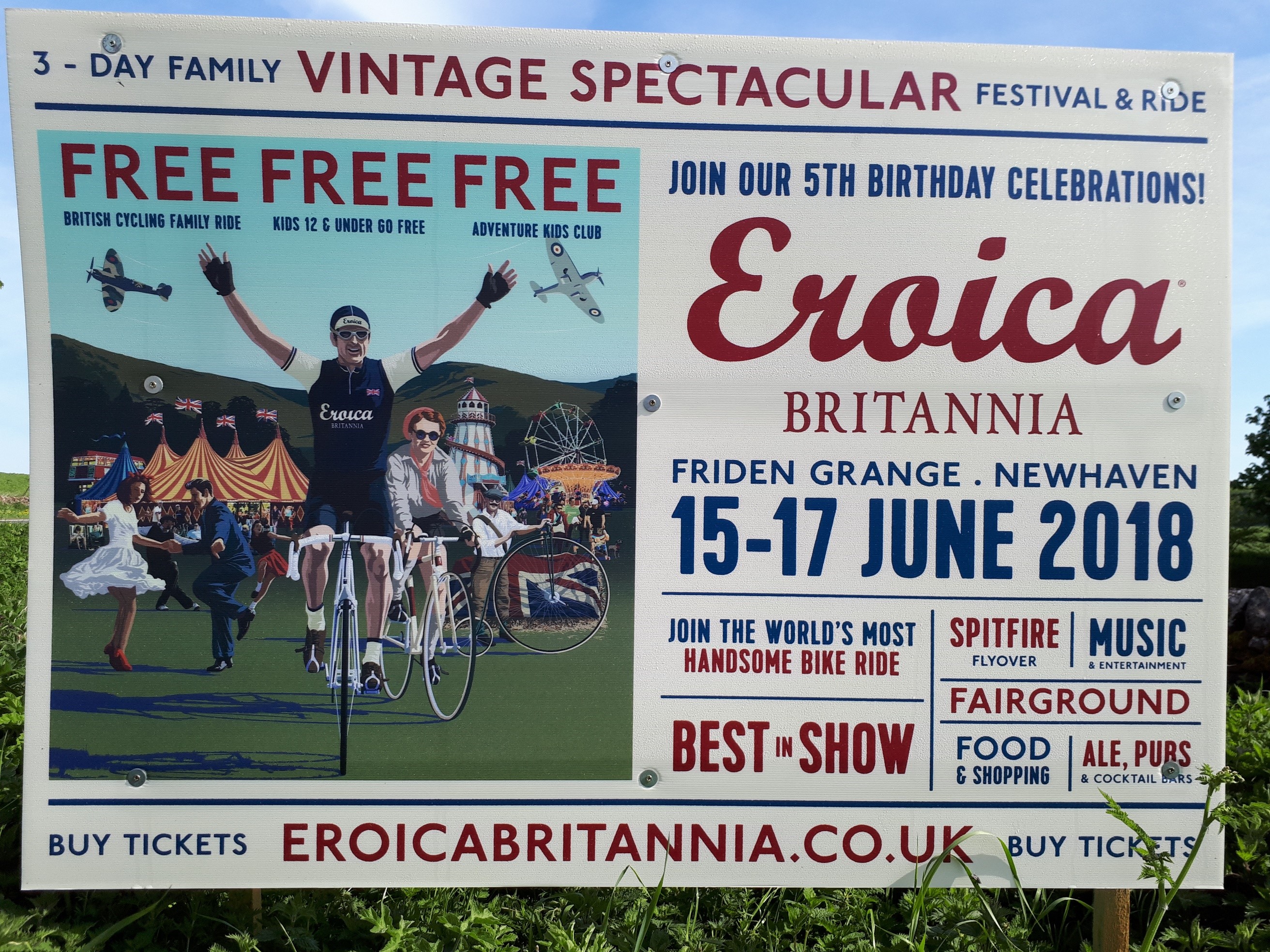 So what is the Eroica Britannia Festival I hear you ask? Well to quote their website it is a "3-day family friendly festival that celebrates heritage, the best of food & drink, outfitting & style, craftsmanship, music & entertainment with the joy of cycling leading the way."
Church Farm Holiday Cottages are the perfect base for the festival. We have everything you'd expect from luxury self-catering accommodation (a warm shower to ease those aching muscles; a cosy living room where you can put your feet up, relax and reminisce about the day's exploits; and a comfy bed so that you're refreshed and ready for the next day). What's more we have fantastic facilities for cyclists with bike storage, washing off facilities, and a drying room (as you can never guarantee the weather!) Why not book for the week and extend your holiday visiting at leisure the beautiful places you cycled through.
So, spruce up your bike, chose your vintage outfit and get booking your ticket.So, spruce up your bike, chose your vintage outfit and get booking your ticket. There are 3 routes to choose from that take you through the stunning peak district countryside. From the Tourist 30 mile route with a total climb of 1800 ft and taking 3-4 hours , through the 60 mile Sportsman route (4500ft climb 6-8hrs) to the most challenging being the 100 mile Hero route which has total climb of 7564ft taking between 8-10 hours. This route Starts off on the High Peak then taking you down the Tissington Trail to Thorpe and into the village of Ilam the gateway to the Manifold Valley. From here you travel the Staffordshire lanes towards Axe Edge, then descend down into the Goyt valley past Errwood and Fernilee reservoirs. Up through Chapel en-le Frith and into the Hope valley, stopping at the Edale for some lunch. From here you go through the villages of Litton, Cressbrook and Great Longstone before heading off along the Monsal Trail, past the market town of Bakewell and up to Beeley Moor, then along the quiet Derbyshire lanes to the River Derwent to High Peak Junction. From here you re-join the High Peak Trail for the final stretch back to the festival site at Friden Grange and home to Church Farm a well-earned rest!